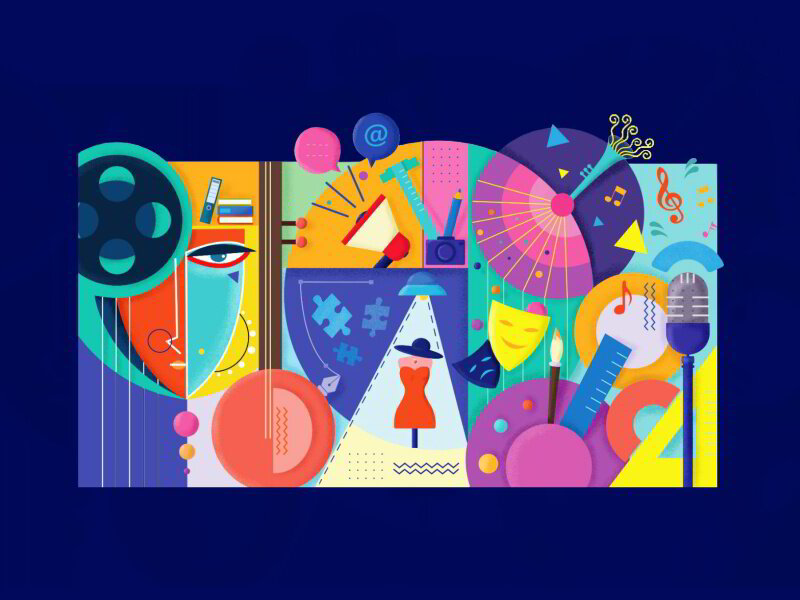 3 Success Factors to Immigrate to Canada as Self-employed Artist or Athlete
by
Olena Levtsun in Federal Self-employed Persons Program / SEPP Posted on
02/14/2022 08:25 PM
This blog post is for artists and athletes who wish to immigrate to Canada under the Self-employed Persons Program (SEPP). It discusses the practical side of SEPP and the key to success factors. SEPP can well be called a highly "discretional" business immigration program (assessment-wise). Therefore, providing evidence demonstrating a permanent residence visa applicant meets statutory eligibility requirements under the Self-employed Persons Program is essential. Often, however, applicants focus on selection factors and points only, oversimplifying the need to prove they meet a definition of a self-employed person as well as viability and intent to execute the future project in Canada. This is why the most common refusal ground under SEPP is "not meeting a definition of a self-employed person", while the most challenging in this definition is to prove an intent to proceed with the project after a PR visa is granted.
Scoring 35 Points under Selection Criteria is a Must but Does Not Guarantee Approval of PR
Meeting the minimum required pass score of 35 points under the Self-employed Persons Program's five selection factors does not guarantee application approval. These selection criteria (factors) – age, education, language proficiency, experience, and adaptability are used to assess the ability to become economically established in Canada. All interested candidates should start by calculating if they meet a passing score (35 points), and if not – SEPP is not the right option. However, an immigration officer will first start assessing whether an applicant meets a statutory definition of a self-employed person. Only then will they turn to selection criteria and score. If an applicant fails to prove self-employment at the first stage of assessment, the IRCC officer will not turn to an assessment under selection criteria. In this case, the application will be refused, and selection criteria points would have no importance. However, if an applicant is found to meet a definition of a self-employed person, then proving they score at least 35 points under selection factors is an important second stage before the application under SEPP can be approved. Our free Score Calculator under SEPP allows to find out if you are eligible to apply for immigration to Canada as a self-employed artist or athlete at this moment.
Proving Self-Employment in Cultural Activities or Sports is Essential
Only artists and athletes with at least two years of relevant experience in cultural activities or athletics are eligible for immigration under the Self-employed Persons Program. These two years of relevant experience must be gained in the past five years, and this requirement must be met on a rolling basis, i.e., up until a decision is rendered.
What is very important – is to submit sufficient documents demonstrating the required experience. Document Checklist does not specify the exact list of documents that can be used to prove experience. It only states that the onus is on the applicant to produce documentation proving relevant experience in cultural activities or athletics (self-employment or participation at a world class level).
What documentation can be submitted to prove relevant experience in cultural activities or athletics? Each case is specific, and, generally, it depends on a situation and circumstances. In this post, we describe the approach.
First, "self-employment" broadly means creating your own employment. It can be done in any form – a sole proprietorship or incorporated business. Depending on the country, requirements for registration and compliance vary. Thus, it is recommended to provide as many documents as possible that you can retrieve based on the country of self-employment. For example, certificate of registration, incorporation, good standing, financial statements, tax assessments, audit reports, licenses, etc. In some countries, official registration is not required, or filings are only required when profits reach a certain level. In this case, applicants should provide other relevant documentation to prove experience. For example, invoices, receipts, service contracts, etc. In addition, it is always good to submit documentation showing a portfolio of works, reference letters from clients, industry leaders, and peers. It may be easier for world-known artists and athletes to prove their participation at a world class level.
The purpose of these documents is to illustrate the type of activities (e.g., author, journalist, producer, choreographer, musician, singer, dancer, actor, painter, photographer, film operator, coach, referee, etc.), periods of self-employment, full-time involvement, and the remuneration received.